MASON



HD: A2-A2 ED: 0-0 PRA CLEAR BY PARENTAGE
DOB 26/04/2012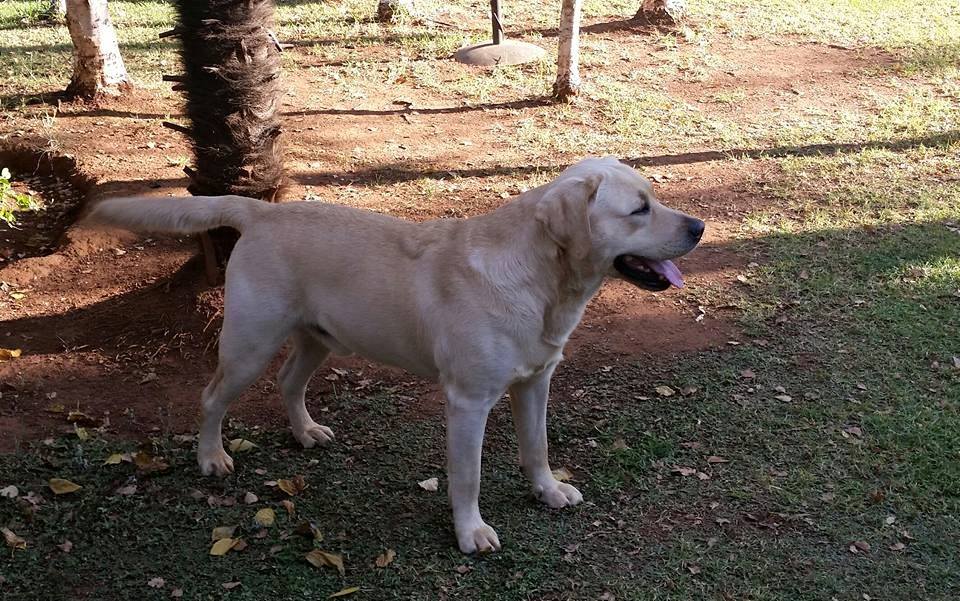 We would like to introduce our new boy!!! We are very excited about him and we would like to thank his breeder, Betty Howard, for this wonderful boy. He has type, temperament and we anticipate Mason will be an absolute joy to show. He has already started his show career, when we went down to Goldfields in JHB for the LRKC's first open show on 9 February 2013.
At Goldfields, Mason went Best Dog puppy (9-12months), and then went Best puppy in show. He went Best Junior Dog and also Best Junior in Show. He finally went on and obtained Reserve best in Show!
Pretty good for never being in a show ring!.

PEDIGREE
CH. TAPEATOM GREAT GUY OF DWARSBERG
 SH CH UK. SANDYLANDS GAD ABOUT
CH. SANDYLANDS MY GUY
SH CH UK. SANDYLANDS BLISS
 TAPEATOM LIBERTINE (IMP UK)
LAPEMA'S LEO OF SANDYLANDS
TAPEATOM GILLY WITH A G
TAPEATOM COLOUR PRINT
CH. TALEEM OUT N ABOUT AT TAPEATOM
ROCHEBY OLD SMOKEY
TAPEATOM SUGAR AND SPICE AT TALEEM
TAPEATOM GOOD TIME GIRL (IMP UK)
SH CH UK. SANDYLANDS GAD ABOUT
TAPEATOM LUCY LOCKET

SHOW RESULTS
FIRST PLACE – PUPPY DOGS ( 9-12months) –
GOLDFIELDS LRKC OPEN SHOW, under judge Daniel Kirtzinger, 9 February 2013
BEST PUPPY IN SHOW– PUPPY (4-12MONTHS) –
GOLDFIELDS LRKC OPEN SHOW, under judge Daniel Kirtzinger, 9 February 2013
BEST JUNIOR DOG –
GOLDFIELDS LRKC OPEN SHOW, under judge Daniel Kirtzinger, 9 February 2013
BEST JUNIOR IN SHOW –
GOLDFIELDS LRKC OPEN SHOW, under judge Daniel Kirtzinger, 9 February 2013
RESERVE BEST IN SHOW –
GOLDFIELDS LRKC OPEN SHOW, under judge Daniel Kirtzinger, 9 February 2013


Judges Critique: "This yellow boy immediately caught my eye. He looks as if he would like to please his owner and if he could work all day long. He is sound, moves effortlessly and truly, even with some spring action, and covers lots of ground in no time. He has a masculine head which will still develop, good pigmentation, dark eyes, and he has enough bone and substance. He held his topline and carried his tail correctly. His chest still has to develop, but he is only a puppy and that will come. Lots of promise. And very well handled who beat the reserve on substance and movement, as well as animation/ showmanship."